With more and more enterprises looking to adopt containers and Kubernetes in order to accelerate their development process, one question we often hear from clients is: How do we get started?
In our latest eBook, Build More Applications, Faster, we provide one possible answer by breaking down all the benefits of the Red Hat OpenShift solution.
Within its pages, we break down:
What OpenShift is

What it can do for your enterprise

The benefits of running OpenShift on Dell infrastructure
Here's an excerpt: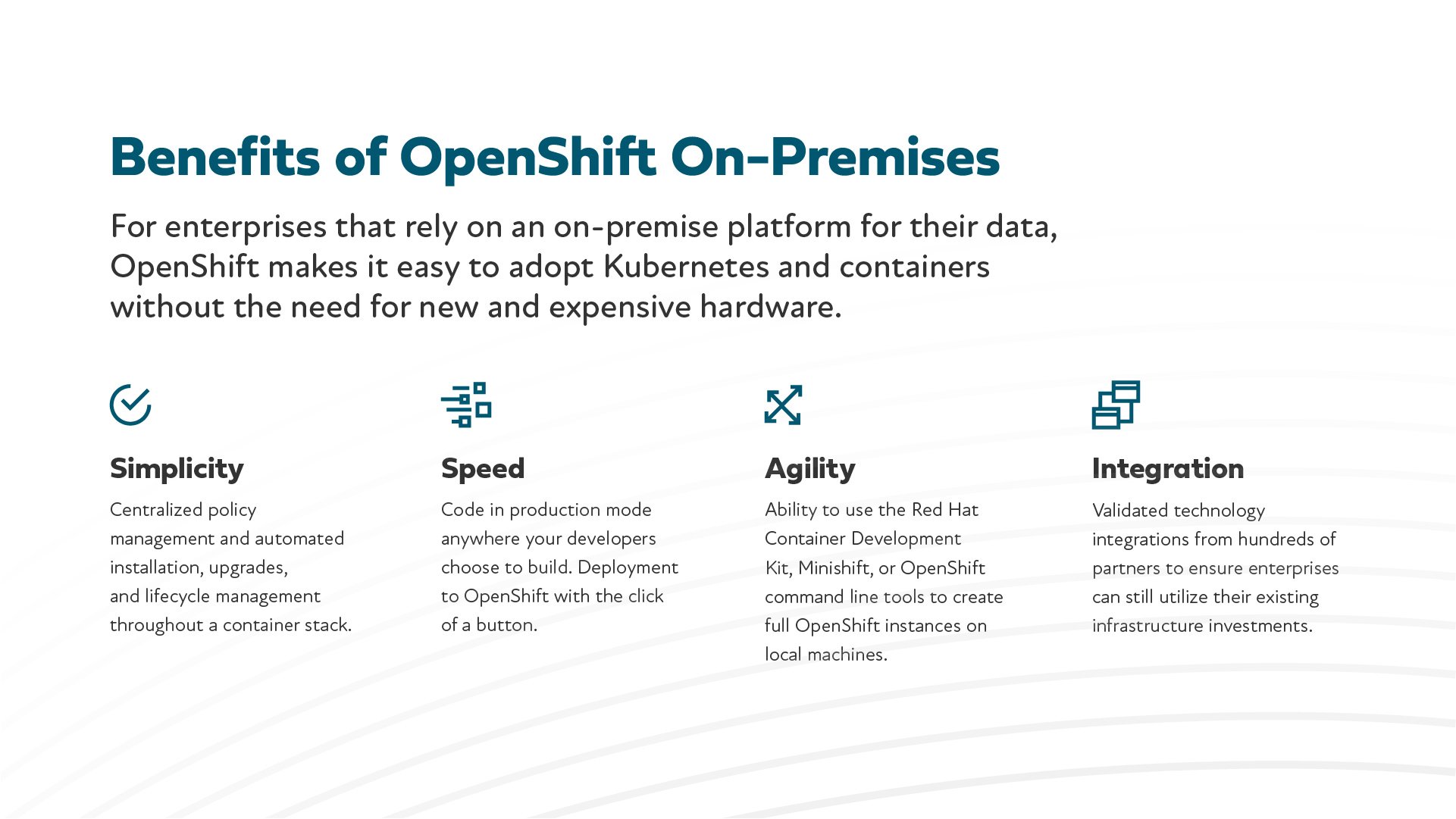 Build More Applications, Faster is a quick and informative read. And, if you're looking to pivot to containers, Kubernetes, and a modern development process—whether it's on-premises or in the cloud—you'll want to get a copy today.
Download your free copy of Build More Applications, Faster today. And if you want to learn more about OpenShift and Dell EMC infrastructure, or containers and Kubernetes in general, talk to one of our experts.
Alternatively, click here to read our complete guide to enterprise DevOps.