Usually in these Tech We Like posts, we highlight 2-3 solutions we return to again and again for our customers.
This time, however, Google Anthos is the tech stack — a single product that makes moving to containers and Kubernetes easier for enterprises regardless of which cloud or storage solution they choose to go with.
Here's what makes it so powerful:
Kubernetes on your own hardware
With Anthos, enterprises looking to migrate to Kubernetes and containers for development — or those looking to revert back to a more on-premises environment — are able to make that migration much easier than before. It's also much less expensive, since it's an additive technology, which means no hardware refresh is required in most cases.
Multi-cloud management
Anthos provides enterprises with substantial flexibility in where — and how — they manage workloads by offering a single pane of glass to manage applications regardless of where they reside.
Have some applications on-premises and others on Azure or AWS? Anthos makes it possible for you to not be locked in to any one provider or solution by allowing you to manage workloads and applications from a single management solution.
Native Kubernetes support
Kubernetes may be open-source, but it had its beginnings at Google.
Google leverages the brain trust that has managed Kubernetes in Google Cloud and lets you apply it to managing your own applications and development process. In other words, you don't need the expertise in-house to fully embrace Kubernetes.
Heavy lifting by Google
Within Anthos are a suite of tools that manage everything from federated network management and the ability to create replicas in GCE instances, to easy observability of applications and infrastructure and high-speed connectivity between datacenters and the cloud.
To learn more about Google Anthos and how it can benefit your business, contact us today.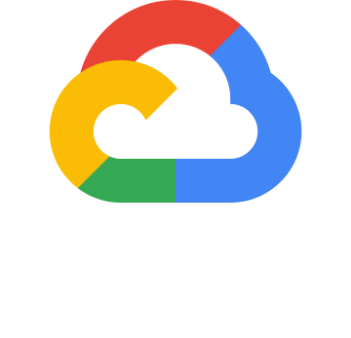 Partner
Whether you are looking to explore an alternative to your existing provider, interested in learning more about GCP's best-in-class security and price-performance characteristics, or already committed to cloud-native application development, Redapt brings the right capabilities to help you get the most out of your Google Cloud investment.