Insights > Customer Stories
When Raley's Supermarkets recognized the need to simplify its IT landscape and rationalize its number of vendors, Raley's turned to Redapt to explore the cloud and its array of services.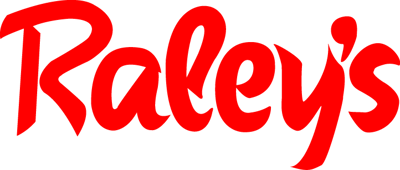 In a nutshell
1
The problem
Raley's realized it needed to retake control of its applications running on Virtustream and reduce overall cost and complexity without increasing staff. Raley's hybrid IT infrastructure consisted of multiple RHEL virtual machines (VMs) hosted at Virtustream, and several on-premises servers.
2
The solution
Azure experts from Redapt worked with the Raley's team to analyze their business needs on migration to Azure. Armed with this information, Raley's engaged with Redapt experts to build a reference architecture that suited business objectives and an application migration plan.
3
The outcome
Redapt migrated RHEL VMs from Virtustream to Microsoft Azure using Azure Site Recovery. In addition, Redapt created and standardized a repeatable process for seamlessly migrating, developing, and testing production systems.
Moment of clarity
To reclaim control over-in-house applications, Raley's Supermarkets—a privately held, family-owned supermarket chain that operates 129 stores under the Raley's, Bel Air Markets, Nob Hill Foods, Market 5-ONE-5, and Food Source names in northern California and Nevada—collaborated with Redapt to architect, migrate, and implement applications within Azure.
What the company needed
From analyzing the company's on-prem environment to standardizing a seamless and repeatable migration process, Redapt helped Raley's modernize to gain the business agility it needed.
Our recommendation
Build a reference architecture for seamless migration to the cloud
Migration of RHEL VMs from Virtustream to Microsoft Azure
Deploy replication, failover, and recovery processes utilizing Azure Site Recovery to keep applications running planned and unplanned outages
Develop and standardized a repeatable process for seamlessly migrating dev, test, and production systems
The end result
Redapt cloud experts provided Raley's with the many advantages of Microsoft Azure, including:
Smooth migration to the cloud

resulting in greater scalability, flexibility, and reliability.

Lower infrastructure costs

while also gaining the ability to scale and accommodate growth quickly.

First-class user experience

to build, manage, and monitor IT environment quickly and easily.
Contact us to gain a little more clarity
We love a challenge. Tell us about your needs, goals, and the obstacles in your way. We'll help you find solutions to get past them.
Get in touch directly:
results@redapt.com
(425) 882-0400
Keep up with Redapt
Stay informed on our latest developments, updates, and services. Sign up for our newsletter today.