Anthos POD
Anthos POD is a pre-architected Kubernetes solution providing compute and persistent storage built for availability, scale, and performance.

Flexibility in Where Workloads Happen
Whether your preference for on-premises infrastructure is driven by data gravity, regulatory requirements, security needs, or operational efficiency, Anthos POD provides an excellent solution.
Package Details
Our Anthos POD package will help you address these challenges:
1. Deploying Anthos in your datacenter
2. Managing Kubernetes across platforms
3. Achieving visibility in Kubernetes clusters
4. Governance and security across platforms
Our Process
Overall analysis of current needs and achievable goals

Pre-integrated Enterprise Infrastructure
Anthos POD implementation and installation
GKE on-premises cluster registration
Security and governance assurance
Anthos POD training and knowledge transfer
We provide turnkey Anthos pods that scale from lightweight proof-of-concepts to hundreds of nodes.
Please contact us for a design solution that meets your performance and scale requirements.
Why Redapt?
We are unique in that we offer both datacenter infrastructure and cloud adoption services. This makes us the perfect partner to work with as your team ramps up their skills to leverage the power of cloud-native and drive your digital transformation efforts.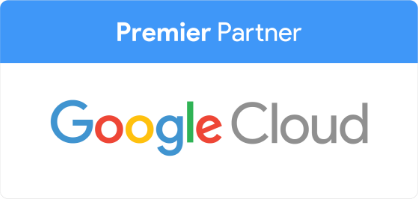 Success Stories
Smarter Data Informed Decisions
This is how we utilized our Rapid Data Platform Modernization program to help a major CPA and business advisory firm gain greater insight into its vendors.
Helping eCommerce Company Lulus Scale Better, Faster, and Cheaper
When Lulus achieved a scale that was leading to runaway costs, they partnered with us to move their eCommerce platform to the Google Cloud Platform.
Using Data to Intelligently Aquire New Customers and Guide Them to Successful Outcomes
Looking to expand its expertise in the world of crytocurrencies, New Alchemy seized the opportunity to make intelligent use of data to better advise customers. Gaining a deeper understanding of proprietary and external data streams enabled the New Alchemy team to be predictive about Initial Coin Offerings (ICO) success.
Contact us to gain clarity with Anthos POD