Amazon Web Services (AWS)
and Redapt
As an AWS Advanced Tier Consulting Partner, Redapt helps enterprises accelerate success with cloud infrastructure and services that streamline business today and scale for business tomorrow.
AWS Advanced Tier Consulting Partner
By transitioning to AWS, you'll gain the advantages of the cloud: reduced costs, operational dexterity, and efficient oversight that will free your team to focus on strategy and innovation. We equip enterprises to stay at the front of emerging technology. That's why we're proud to offer a team of AWS-certified professionals—whether we're consulting on innovation efforts or helping migrate workloads clearly and intuitively.

Our
AWS
Capabilities
Modern datacenter
Leverage the speed and security of cloud computing. AWS empowers your business to efficiently run enterprise and cloud-native workloads at any scale.
Hybrid cloud
Choice is as important as ever. AWS provides integrated services across on-premises and cloud-based workloads—for flexibility and consistency you can trust.
Trusted management tools
AWS offers access to industry-leading technology that gives you complete visibility into your workloads' consumption and performance, helping to maximize resilience while keeping costs in check.
Success Stories
Enabling Simpler Management and Maintenance Through a Migration to AWS
Learn how the team at Redapt successfully performed a migration from WordPress to Amazon Web Services.
Maintaining High Security While Increasing Mobility and Flexibility
When a space technology company needed to expand its air-gapped environment to run downstream Kubernetes clusters in the cloud, it partnered with Redapt.
Scaling Cloud Infrastructure to Expand Within Larger Markets
When Care Coordination Systems decided to increase its market to include the West Coast, CCS partnered with Redapt to scale its cloud-based infrastructure.
Contact us to gain clarity with Amazon Web Services (AWS)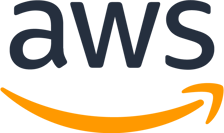 Keep up with Redapt
Stay informed on our latest developments, updates, and services. Sign up for our newsletter today.