Once your enterprise has migrated to Google Cloud Platform (GCP), the work really begins.
Provisioning, deploying, managing, monitoring—each of these critical
components of being in the cloud requires a constant, watchful eye. This is not only a full-time job, it can easily devour resources that are better spent on the things that drive your business.
At the same time, a failure to properly govern your GCP environments can lead to disastrous results.
At best, not effectively managing your environments creates overspend compared to your usage. At worst, your organization can run afoul of security and compliance.
So, what is the solution? How can you properly govern your GCP environments and usage without overextending your organization or putting it at risk?
Peace of mind through managed services
Managed services providers (MSPs) exist to alleviate the burden of managing and monitoring your organization's cloud usage.
While MSPs vary in their capabilities and offerings, at Redapt we provide you with a suite of services to help you realize the full benefits of your investment in GCP. These services include:
Data and security governance to ensure your applications and data in GCP are always protected and meet regulatory requirements
Compliance reviews of your infrastructure design, as well as a blueprint for reducing the burden of your next audit
Prioritized service outages and support requests based on the severity of the issue, with response times ranging from under an hour for major problems to one business day for lesser issues
Monthly reporting on business goals, cost forecasts, performance assessments, and IaaS usage
Dedicated service management and a standard service level agreement (SLA) offering 24/7 reactive cloud infrastructure support
In addition to these standard services, our elevated managed services provide organizations with large enterprise infrastructure tools to better manage expenses and governance, including:
Automated budget alerts to keep your cloud spending in line with your expectations
Proactive 24/7 management and monitoring of your GCP environments to dramatically reduce the possibility of downtime
Expert guidance on continually optimizing your GCP environments
Access controls to improve your cybersecurity posture, manage provisioning based on the right change management structure, and automated scanning for anomalies
Passive monthly scans of all endpoints across your GCP environments to flag potential vulnerabilities



Remove the pain points of ensuring governance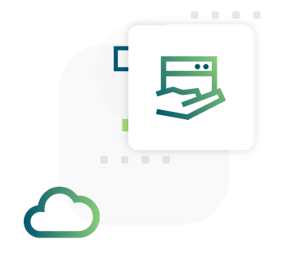 Managed services place the guardrails you need in your GCP environments to embrace a "develop quick, act fast" mentality.
Proper governance is always a priority, but it doesn't have to be a major expense or a full-time job within your organization.
Keep your GCP costs under control, your environments compliant, and your teams working on things more important to your business. Learn more about our Managed Services offerings.