Business
Resilience Through
Uncertainty
At Redapt, we help organizations navigate through challenges to bring clarity to ever-changing tech environments. When agility feels problematic, Redapt aids in accelerating growth.
Blog
How ready is your business to adopt artificial intelligence (AI) quickly?
Resource
Learn all about DevOps, why it's important, and how it impacts your business.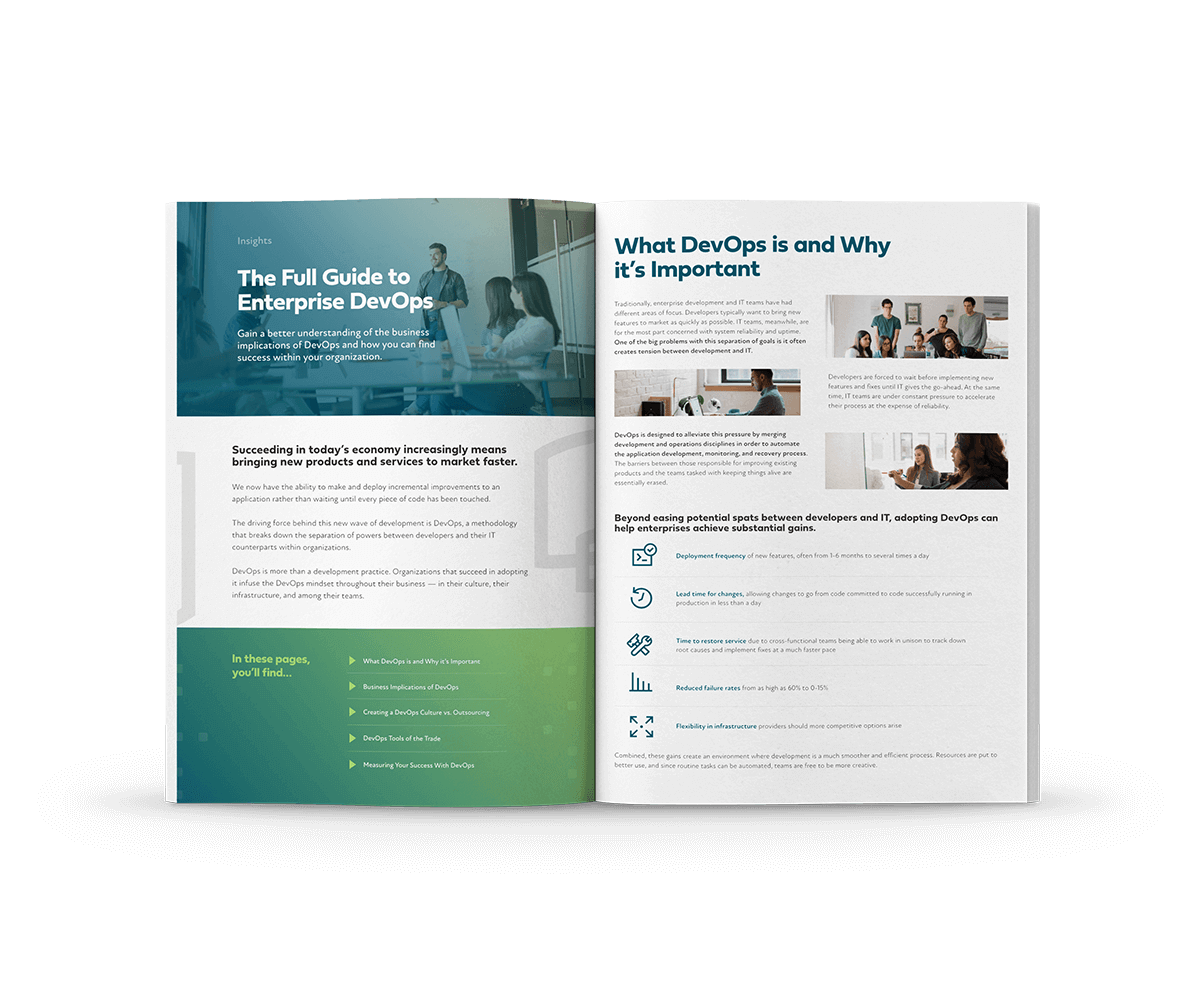 Hi
we're Redapt
End-to-end solutions, from bare metal to cloud
We'll be the first to acknowledge that your issues are probably complex, and multi-faceted. You deserve an experienced partner that will help navigate your technological challenges and obstacles, while also providing the clarity you need to confidently accelerate growth and meet your business goals.
What challenges do you need to tackle?
We'll bring clarity to your complex technological issues
Success Stories
Smarter Data Informed Decisions
This is how we utilized our Rapid Data Platform Modernization program to help a major CPA and business advisory firm gain greater insight into its vendors.
A Modern Platform to Unify Data From Hundreds of Resources
How the Redapt Rapid Data Platform Modernization program helped a major restaurant group unify its data from hundreds of separate franchise locations.
Maintaining High Security While Increasing Mobility and Flexibility
When a space technology company needed to expand its air-gapped environment to run downstream Kubernetes clusters in the cloud, it partnered with Redapt.
Contact us to gain a little more clarity
We love a challenge. Tell us about your needs and goals, and the obstacles in your way. We'll help you find solutions to get past them.
Get in touch directly:
results@redapt.com
(425) 882-0400
Keep up with Redapt
Stay informed on our latest developments, updates, and services. Sign up for our newsletter today.