Solutions
Enterprise Data Analytics Solutions
Historically, data was used just to measure performance. Today, you can discover hidden insights to drive innovation.
Now is the time to ensure your data is organized, secure, and available so you can better understand your business and make proactive decisions. And advanced analytics is your key to doing just that.
When you're ready to make your data work for you, our enterprise data solutions help you utilize the latest technologies such as predictive analytics, artificial intelligence (AI), and machine learning (ML) to take your business to the next level.
Turn data into insights for better business decisions.
We'll work with you to assess your current data estate and business goals, and we'll identify and deploy a modern data and analytics solution with predictive analytics, AI, and/or ML capabilities. Your data can work harder for you—and we can help you get there.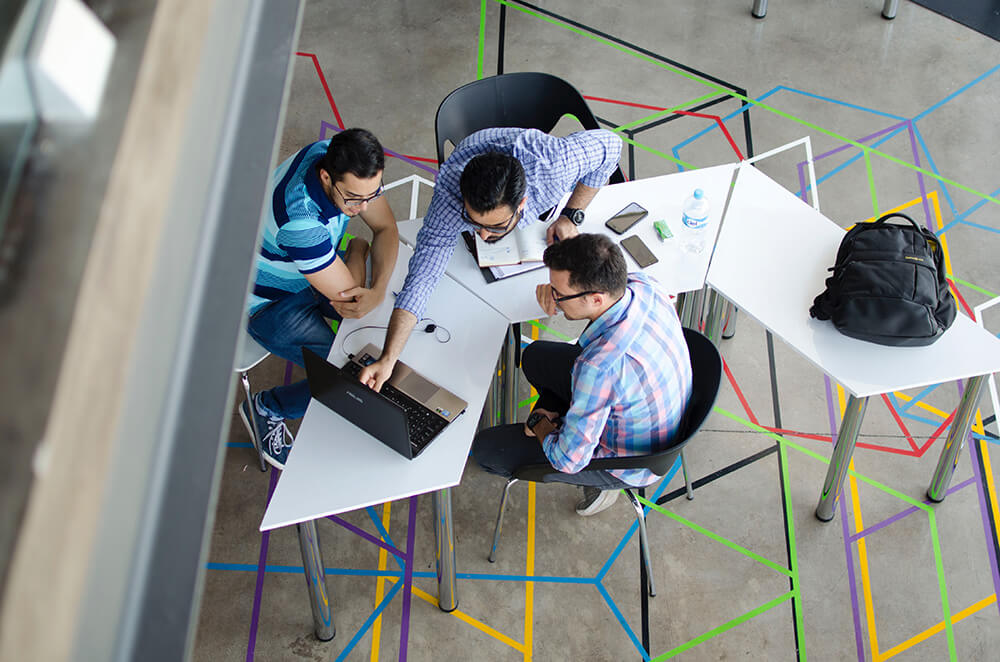 Solution
Data Strategy & Engineering
Data is the lifeblood of your business. We can provide you with a roadmap to getting the most out your information.
A plan for your data
Receive guidance on how best to capture, categorize, and secure the data that is vital to your business.
Engineering expertise
Get assistance architecting and implementing the right solutions to democratize data.
Adopt advanced analytics
Implement AI and ML technologies to gain unique insights from data.
Keep data storage right-sized
Proactively manage your data to optimize costs, speed, and business value.
Offerings

Solution
Data Governance & Security
Successfully adopt data governance practices to increase productivity, prevent data leaks, and meet security regulations.
Advanced Data Discovery
Take your data discovery practices to the next level with automated data scans, semantic search capabilities, and connectivity across numerous data locations.
Data Compliance
Get help in meeting and surpassing ever-evolving data compliance and security regulations.
Business Glossary
Build a comprehensive and up-to-date business glossary to increase productivity and collaboration across teams.
Data Insights
Get a bird's-eye view of your sensitive data and gain a comprehensive understanding of your data management activities.
Offerings

Solution
Artificial Intelligence & Machine Learning
Successfully adopt artificial intelligence to unlock insights, discover new revenue streams, and make smarter decisions.
Accelerated AI/ML adoption
Successfully adopt AI/ML capabilities in the cloud or on-premises with a ready-to-use solutions tailored for advanced analytics workloads.
Data science
Get assistance to streamline designing, building, and deploying AI/ML Models.
Actionable insights
Run sophisticated AI/ML models to reveal new opportunities, locate efficiencies, and encourage innovation.
Improved customer service
Utilize AI tools like chatbots and speech recognition to provide faster service to your customers.
Offerings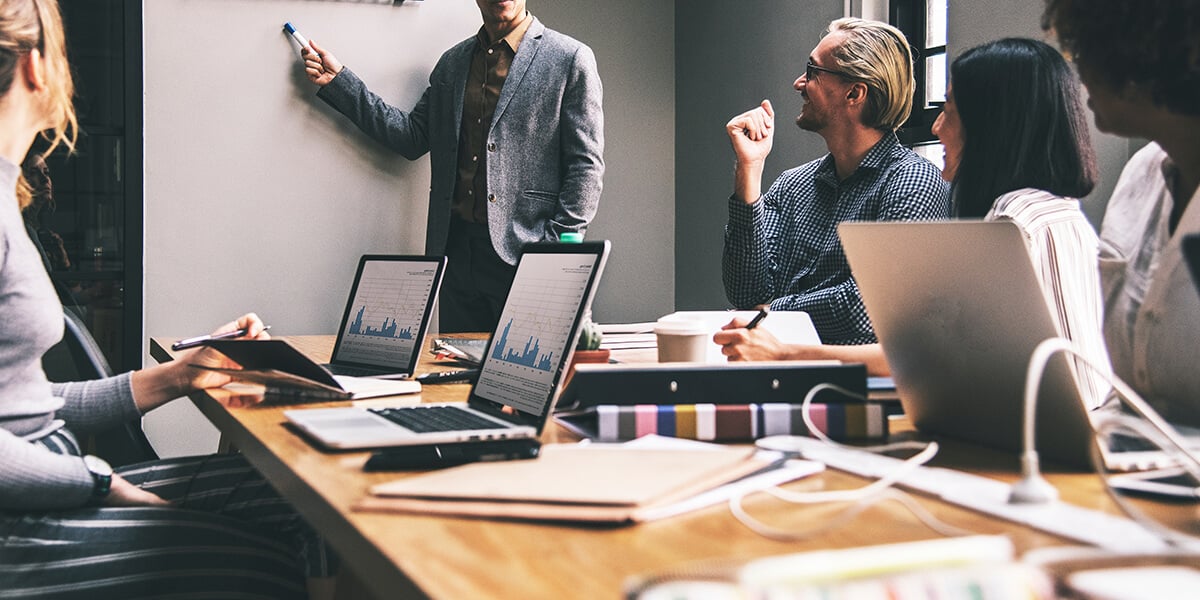 Solution
Business Intelligence
Your organization's data contains deep insights to help you make business decisions that will drive better organizational results.
The right data platform
With so many data platform options, it can be an overwhelming decision. We deeply understand the technology landscape and provide unbiased perspective towards solutions that compliment your data strategy.
Democratize data
Move towards a data driven culture by implementing strong data governance policies that enable data democratization.
Impactful reporting
Build reports and visualizations that guide your decisions, uncover opportunities, and expose inefficiencies.
Measure results
Are your initiatives achieving the expected results? Are their any unintended impacts? These are questions well architected reporting will uncover, making your organization stronger and more competitive.
Offerings
Performance Visibility Enablement with Power BI
Accelerate your ability to make smarter decisions by supercharging your organization's business intelligence with Power BI.
Frequently Asked Questions
Date and Analytics
How can my business leverage data and analytics?
Organizations will always face performance issues, from healthcare to manufacturing and all industries in between. The vast majority of performance issues are data issues, and the key to leveraging data to full effect is to focus on answering the right questions and solving the right problems. Strategic alignment with your organization's goals and vision is extremely important in focusing on the more important data.
Which data and analytics solutions do you offer?
Redapt offers a full suite of data and analytics solutions, including:
• Strategic Data Maturity Assessments
• Data Science, Machine Learning and Artificial Intelligence services
• Data and analytics outsourcing and augmentation
• Performance and Analytics Interventions
• Reporting and Visualization outsourcing and augmentation
How can I combine data and analytics with machine learning?
Combining data and analytics with machine learning involves utilizing data to train machine learning models in order to produce reliable actionable outputs.
How does Redapt help implement data and analytics solutions?
With vast amounts of data now available, companies in almost every industry are focused on exploiting data for competitive advantage. Redapt helps companies focus and execute on the largest impact opportunities around data, data science and analytics.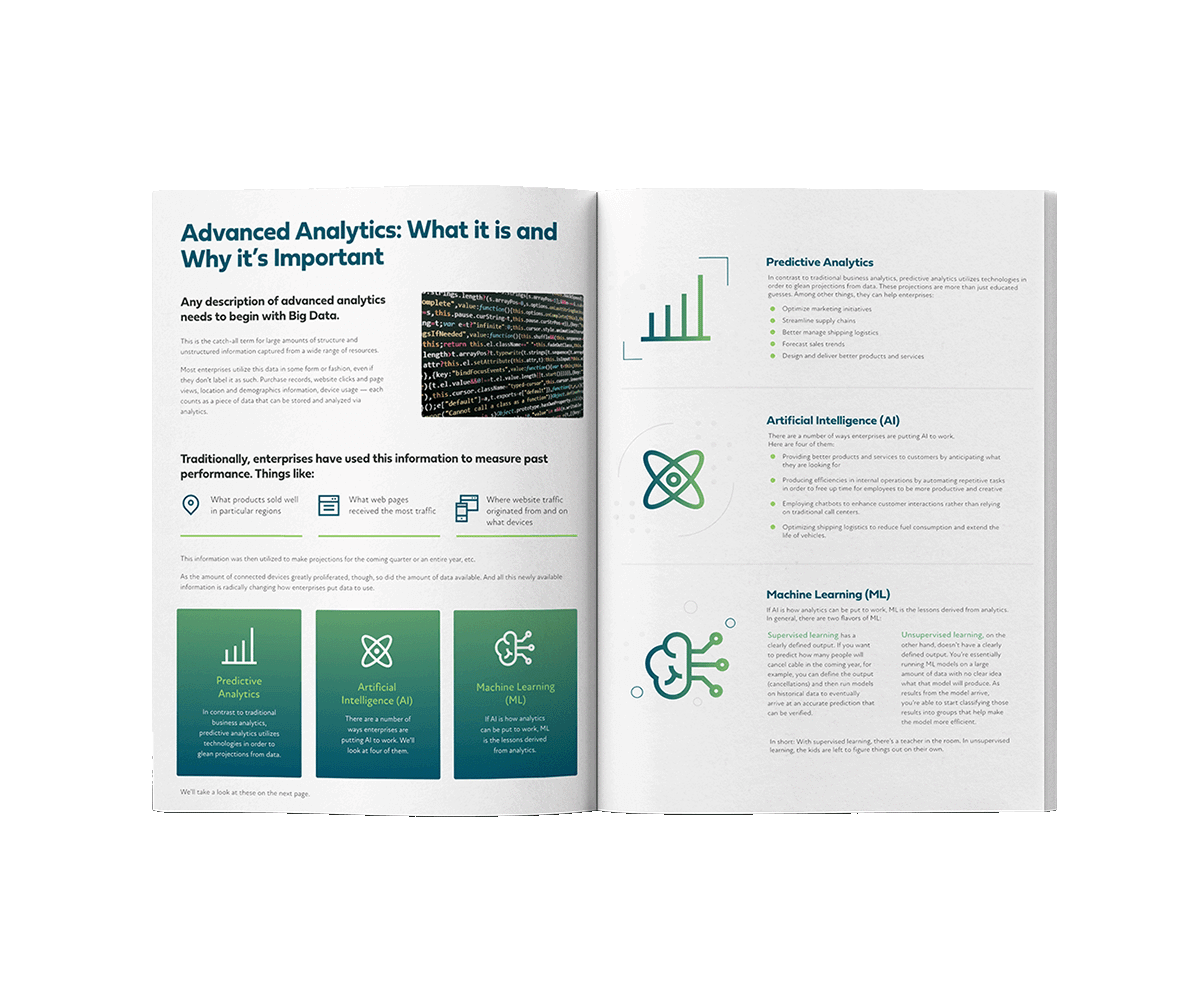 Generate valuable insights about your business and fast-track innovation.
Advanced analytics is going to explode in popularity as more companies move and unlock insights that propel them to the next level. Trends such as AI and ML will become mainstream. IT Operations Analytics (ITOA) and AI chatbots will also improve performance and offer customers new levels of support.
Check out our in-depth guide about the data revolution and learn how you can reap the rewards of modern data and analytics solutions.
Start making your data work harder so you can work smarter.
Fill out the form to get in touch with a data & analytics solutions expert.