What We Do
Redapt is an end-to-end technology solutions provider bringing clarity to a dynamic technical environment. We help you navigate through challenges and obstacles to accelerate growth.
Our expertise spans from datacenter infrastructure to cloud implementations, and we bring knowledge and industry experience in all practice areas. For every engagement, we start by learning about your initiatives and requirements to gain better insight and understanding. Then we'll build a plan together.
Constant change means your business must either learn to leverage emerging technologies to maintain your competitive advantage or let your competition win. We're the trusted partner your business needs.
Powerful technology solutions

Bring us your ambitions. Redapt helps you implement transformative technologies that unlock organizational performance.

Getting clarity in a noisy marketplace

We understand that selecting the correct technology solutions is difficult. At Redapt, we prioritize and apply an agnostic approach to your technological needs, so you can focus on results.

Finding the right path forward

You know where you want to go—but you could use a little guidance on how to get there. Redapt applies our Tech Evolution Playbook to your challenges to help you build a step-by-step roadmap that aligns teams to ensure success.

Seamless execution at every stage

Work with a company that values accountability. Our team works hard to ensure that every project outcome is straightforward and successful for our clients.

Solutions to better prepare you for the future

Technology is the driving force behind business success today. Redapt helps you build future-forward technology solutions and IT services that enable your organization to adapt and thrive in a competitive marketplace.

On premises, cloud, or multi-cloud

We are a one-stop shop for all your enterprise IT needs. Redapt provides everything from hardware (servers, data storage, and network) to fully integrated solutions and consulting services. From bare metal to cloud, we have you covered.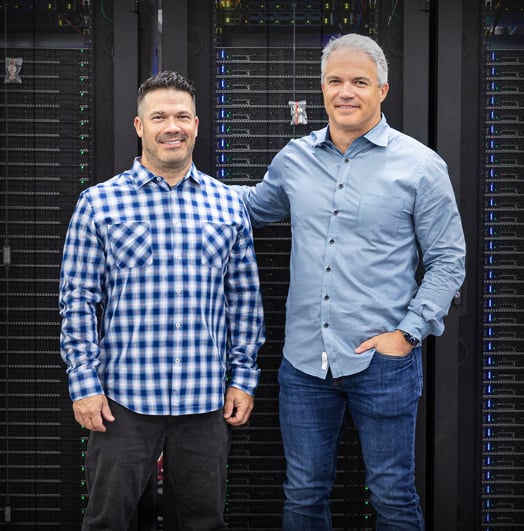 David Cantu

Co-Founder & CMO

Rick Cantu

Co-Founder & CEO
Values
Our core values are incorporated in everything we do and in how we built Redapt—the company we are proud to be a part of.
Serve,

n

ot

s

ell
Serving others means we prioritize others before our ourselves to create successful outcomes for the organizations and individuals we partner with. This simple principle is the foundation upon which we build long-standing relationships based on mutual trust.
Entrepreneurial

m

indset
We challenge the status quo and apply an entrepreneurial mindset to deliver outcomes that delight our customers.
Kindness
We practice kindness in interacting with each other, our clients, partners, and our community. We believe we can make a positive difference in our world, and practicing kindness helps us succeed in supporting diversity, equity, and inclusion in our organization.
Relationships

m

atter
At Redapt, we build trusted relationships through our investment in mutual success. We solve complex challenges together and count each client's victory as our own.
Ownership
We take ownership of producing the outcomes that our clients depend on us to deliver. At Redapt, everyone leads.
Teamwork
We work as a team across our organization, with our clients and partners. No silos. No egos. Just results.
Our evolution
Redapt's entrepreneurial journey.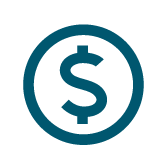 A bootstrapped beginning
Redapt was founded in 1996 as a reseller of refurbished UNIX servers and workstations. The company operated from the basement of a co-founder Bellevue, Washington home. With $1,000 in initial capital and the application of Nordstrom-like service, the team achieved immediate revenue and liftoff.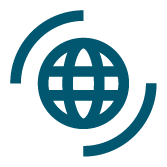 Dot com growth
Timing is everything, and Redapt was in the right market at the right time. As a result, our enterprise product offerings and revenues grew exponentially by applying services that differentiated us in the market and responding to client advice.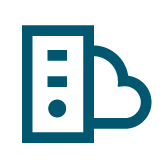 Pivot towards technology services
Datacenter infrastructure has been excellent for us, but we wanted to offer our clients more value and reasons to continue their journeys with us. So, over the years, we've organically built our rack integration, DevOps, and cloud-native engineering capabilities.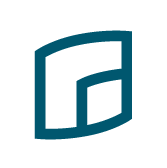 From bare metal to cloud and beyond
Today, we are now 220+ technologists ready to help people deliver innovative IT services platforms and solutions that propel their organizations to new heights.
Contact us to gain a little more clarity
We love a challenge. Tell us about your needs, goals, and the obstacles in your way. We'll help you find solutions to get past them.
Get in touch directly:
results@redapt.com
(425) 882-0400
Keep up with Redapt
Stay informed on our latest developments, updates, and services. Sign up for our newsletter today.