Solutions
Enterprise DevOps Solutions
Getting your IT operations and code developers to work together harmoniously is a requirement for keeping your development pipeline moving smoothly.
DevOps culture, tools, and processes can help you do just this—align the goals and processes of the IT team to adopt a new mindset that radiates throughout your organization. We can help you devise a DevOps strategy that not only leads to better collaboration and quicker product releases but that also drives innovation, speed, and agility throughout your company.
DevOps solutions
Whether you build an in-house DevOps team or invest in an outsourced one, we'll help identify a DevOps solution that allow you to develop applications in less time and foster a team that is collaborative and creative—and a company that is competitive.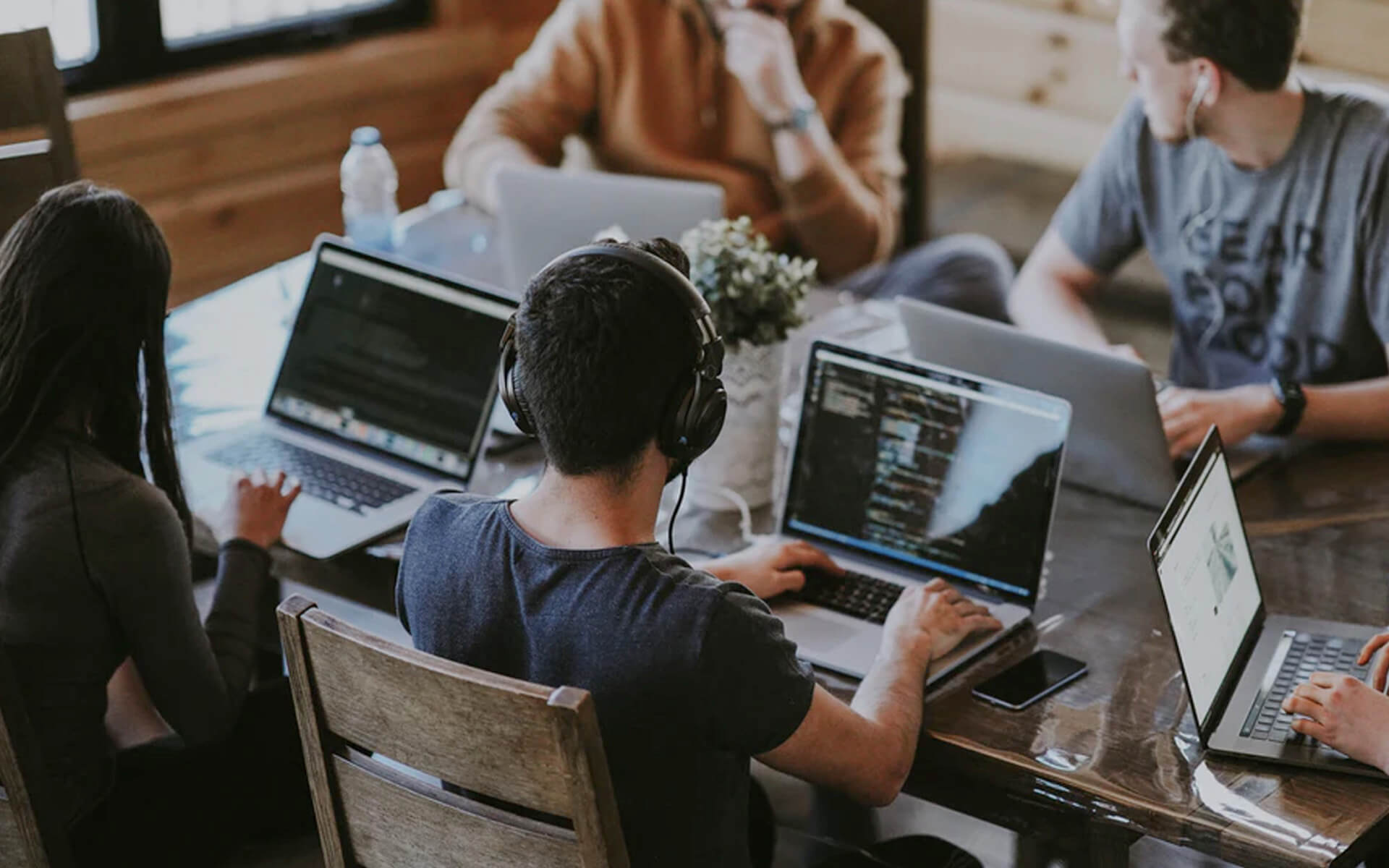 Solution
DevOps Adoption
Outpace your competitors by adopting DevOps culture to accelerate software delivery while increasing application resilience and stability.
Increase performance
High performing DevOps culture efficiently delivers new products and features faster while attracting and retaining top talent.
Reduce lead time
Dramatically cut down the time it takes for your teams to go from code committed to code successfully running in production.
Resiliency and stability
Strong DevOps processes increase application resiliency and stability by removing human error and enabling rapid recovery from outages.
Shift left on security
Weave strong security measures into your software development process without hindering delivery velocity.
Offerings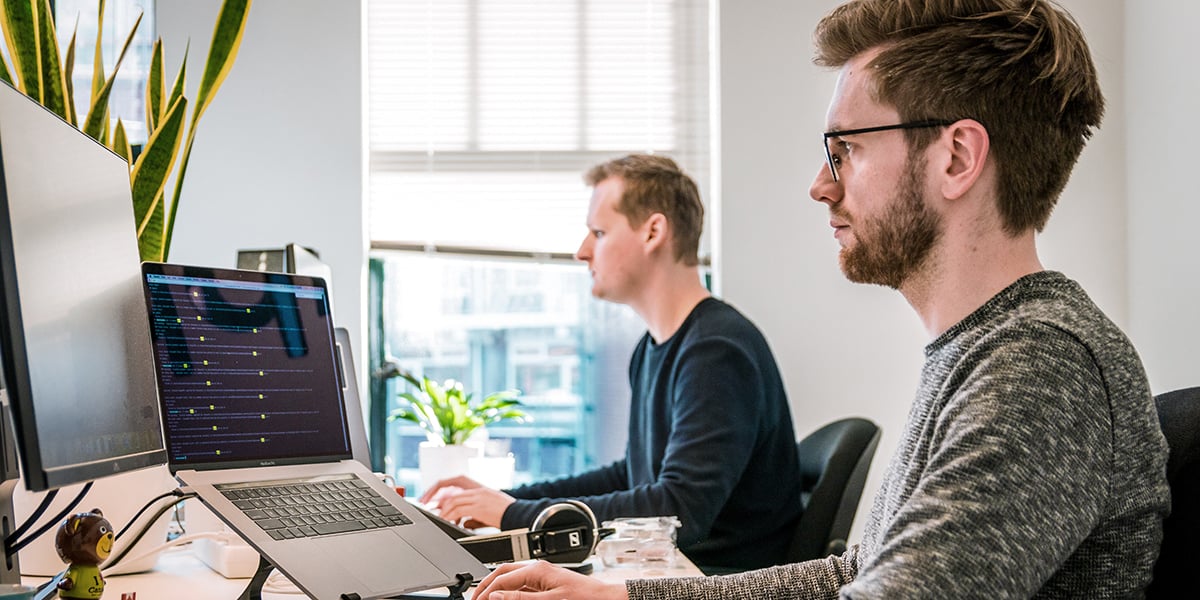 Solution
DevOps Engineering Services
Accelerate your DevOps transformation utilizing our experienced team.
DevOps adoption
Adopt DevOps culture and disciplines with best practices by working alongside our experienced team.
Keep innovating
Build automated software development pipelines to streamline the process and eliminate human error.
Find the right tools
With so many options, it's a challenge to select the tools and technologies for your DevOps teams. We provide an unbiased perspective on what will deliver the best results for you.
The right skills
Utilize our talent to fill skill gaps, or have us work alongside your team to accelerate outcomes and transfer knowledge.
Offerings
DevOps Engineering
Do you have a DevOps project that requires additional skilled engineers for a short duration?
Azure Synapse DevOps Accelerator
The Azure Synapse DevOps Accelerator is designed to provide you with the tools and expertise you need to apply the speed and flexibility of modern development practices to your data science.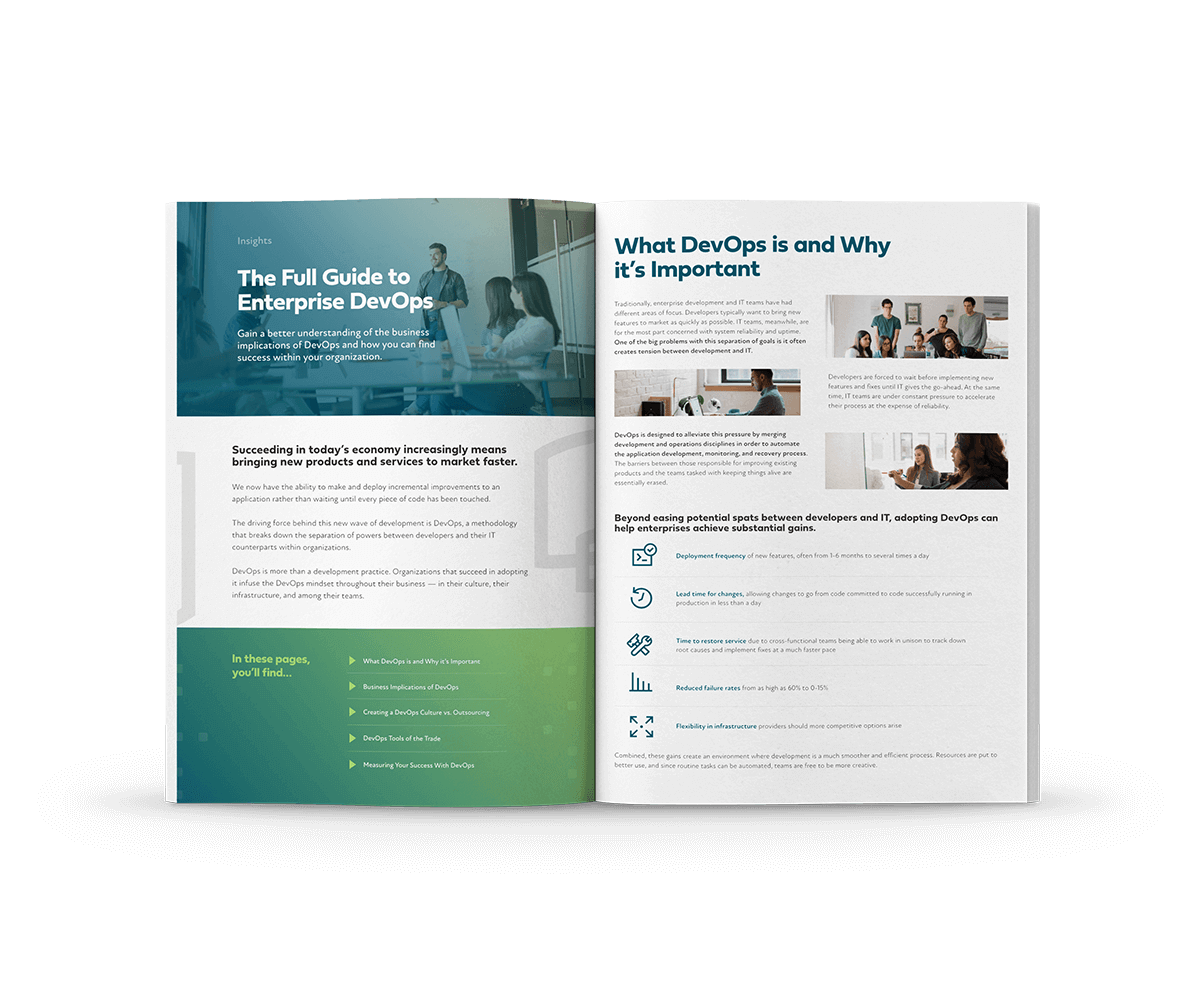 Curious how DevOps can help cut the tension while increasing innovation?
Maybe your developers are trying to get new features to market. But your IT operations team is concerned about downtime. Eliminate the strain between the teams—and tasks—with DevOps. With stronger collaboration and automated application development, any barriers will dissolve.
Keep reading to find out how you can implement a DevOps solution that satisfies everyone on your team.
Improve your application development speed and efficiency today.
Fill out the form to get in touch with a DevOps expert.