Cloud Migration
Google Cloud Platform
Achieve flexibility and scale by securely and efficiently moving your data and operations to Google Cloud.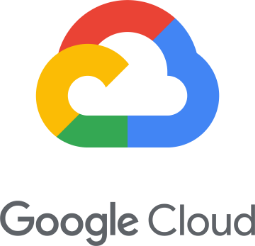 Cloud Migration Services
Determine the capacity and technology best suited for you.
We'll help you get the most out of Google Cloud.

Make the transition to Google Cloud free from disruptions or downtime.
Cloud Migration Methodology
Establish business and technical justification
In depth TCO analysis based on application profile, current vs future state architecture, and optimization recommendations.
After establishing business engagement success criteria, we partner with your team to execute a pilot deployment of your application into Google Cloud.
Our teams work in collaboration to establish candidate architecture based on your business objectives.
Modern applications require a different approach. Redapt will help modernize your application based on cloud-native principals
Working side-by-side, your team has the opportunity to explore Google Cloud in partnership with resident experts.
With success criteria met, we move immediately to production deployment utilizing the shared experiences learned
Business outcomes. That is what we're both chasing. Migrating your production workload immediately allows you to realize the cost performance and increased capability benefits of Google Cloud.
At Redapt, our partnership doesn't end with production cutover.
Our point of view is that digital transformation isn't a point in time event. It's a journey, and as your business evolves, you have a partner in Redapt who is there to support.
Redapt managed services provides technical account managers, monthly business reviews, optimization recommendations and direct lines of support into Google engineering.
We have purposely built practices for today's enterprise business challenges.
Our partnership may start with migrating your application into Google Cloud, but if you have questions about GCP data platform services, SRE, or high-performance storage down the road, Redapt has you covered and can bring the right experts.
Learn more about our app & data migration capabilities
Learn More
Google Cloud Case Studies
Smarter Data Informed Decisions
This is how we utilized our Rapid Data Platform Modernization program to help a major CPA and business advisory firm gain greater insight into its vendors.
Helping eCommerce Company Lulus Scale Better, Faster, and Cheaper
When Lulus achieved a scale that was leading to runaway costs, they partnered with us to move their eCommerce platform to the Google Cloud Platform.
Using Data to Intelligently Aquire New Customers and Guide Them to Successful Outcomes
Looking to expand its expertise in the world of crytocurrencies, New Alchemy seized the opportunity to make intelligent use of data to better advise customers. Gaining a deeper understanding of proprietary and external data streams enabled the New Alchemy team to be predictive about Initial Coin Offerings (ICO) success.
Contact Us
We can help with all your Google Cloud needs.

Keep up with Redapt
Stay informed on our latest developments, updates, and services. Sign up for our newsletter today.