Hybrid Cloud
Google Cloud Platform
Enhance your existing infrastructure with the power and flexibility of Google Cloud to provide your development and ops teams with the flexibility they need to truly innovate.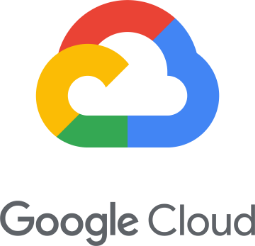 Hybrid Cloud Services
Ensure your goals are achievable and cost-effective.
We'll help you find efficiencies from utilizing a hybrid solution with Google Cloud.
Ensure your environments are secure, reliable, and optimized.
Hybrid Cloud Methodology
When exploring the business value of hybrid deployment our teams will work to establish success criteria across these common challenge categories:
Consistency & Efficiency
How do ensure ops has the right view for centralized management while improving the developer experience and velocity at which value can be offered to the business?
Reliability
Given today's end users expectation, reliability engineering can not be an afterthought or "vNext" feature, but built into the core application architecture. We will explore the best practices based on your hybrid environment considerations and application portfolio.
Security
You have a diverse heterogeneous environment, that's why you are interested in exploring the value proposition of hybrid management. We'll explore how Anthos can help enforce consistent security policies across your ecosystem, manage governance, and automate at scale.
Once we establish the core themes and architecture considerations, our team of Anthos experts will work with your operations and engineers to execute a pilot delivering:
Anthos environment setup including GKE/GKE on-prem
Config management and establishing connection to your Git repo
Deployment one of your containerized business apps
Integrate CI/CD pipeline into Anthos
Learn more about our hybrid cloud implementation capabilities
Learn More
Google Cloud Case Studies
Smarter Data Informed Decisions
This is how we utilized our Rapid Data Platform Modernization program to help a major CPA and business advisory firm gain greater insight into its vendors.
Helping eCommerce Company Lulus Scale Better, Faster, and Cheaper
When Lulus achieved a scale that was leading to runaway costs, they partnered with us to move their eCommerce platform to the Google Cloud Platform.
Using Data to Intelligently Aquire New Customers and Guide Them to Successful Outcomes
Looking to expand its expertise in the world of crytocurrencies, New Alchemy seized the opportunity to make intelligent use of data to better advise customers. Gaining a deeper understanding of proprietary and external data streams enabled the New Alchemy team to be predictive about Initial Coin Offerings (ICO) success.
Contact Us
We can help with all your Google Cloud needs.

Keep up with Redapt
Stay informed on our latest developments, updates, and services. Sign up for our newsletter today.