Azure Migration
Make a seamless and secure migration to Microsoft Azure

Secure and Scalable Azure Migration
Challenges:
Migrating to a cloud environment can introduce many unknowns and potential setbacks, but with the right resources, it doesn't have to.
Leverage Azure-native tools along with Redapt's proprietary migration technology to create an experience tailored to the needs of your business.
Package Details
Our Azure migration package takes clients from ideation to implementation over the course of six weeks and is designed to provide an efficient transition while also lending expert support along the way. This process is broken down into the following components.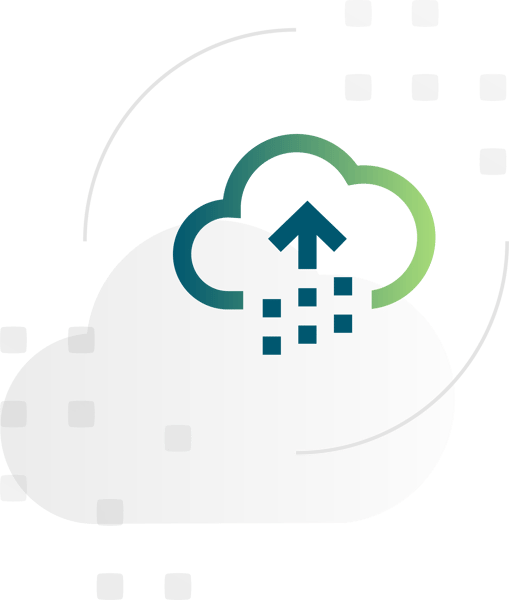 1. Define and prioritize workloads
2. Estimate timelines and establish a migration plan
3. Establish governance, security building blocks, and a landing zone
4. Test the new enviornment
5. Make necessary security preparations
6. Complete Azure migration
Why Redapt?
Public cloud migration comes with many challenges and considerations, such as app compatibility, system downtime, and new operational expenses.
Redapt helps businesses navigate the migration process and avoid common pitfalls by implementing strategies and solutions designed specifically to meet their needs. To ensure your continued connectivity and success, we offer an array of managed services to support your Azure environment, whether you are new to the cloud or already have Azure workloads deployed and running.
Redapt assists clients through every stage of their cloud and value realization journey by combining in-house resources with world-class managed services as part of their robust Cloud Adoption Framework.
Success Stories
An Accelerated Path to the Cloud
Learn how Redapt helped the American Cancer Society migrate to Azure on a tight timeline.
Optimizing Cloud Infrastructure Costs During COVID
How Redapt helped Petcube optimize its server infrastructure costs in the face of the global pandemic.
Driving Advertising Revenue Forward with Redapt
Curious to hear about how Redapt helped create new advertising revenue streams in the transportation industry?
Contact us to gain clarity with Azure Migration