We've recently written about how Anthos, Google's open application modernization platform, is a game-changer for enterprises utilizing a multi-cloud environment.
In this post, we're addressing three common misconceptions CIOs and CTOs have about the Google Cloud Platform (GCP) — misconceptions that may make some hesitant to embrace Anthos for their enterprises.
Myth 1. Google is behind the curve when it comes to the cloud

While it's true GCP was the third to arrive from a market perspective, this is more of a reflection of the company's long-standing business-to-consumer focus.
Right now there are 11 applications in the world that have more than a billion users, and Google is responsible for 8 of them. When the company entered the public cloud space, they took all their learnings from their consumer applications to build out their business-to-business model.
For enterprises, that means they are able to utilize the same infrastructure that runs Google Search, YouTube, and Gmail — powerhouses when it comes to leveraging the cloud. This, in many ways, has actually given GCP a head start in public cloud investment and innovation.
Myth 2. Google is not committed to the cloud

This is where investment dollars tell a very different story. Between 2016-2018 alone, Google invested $47 billion in capex. Much of that investment was made in support of cloud infrastructure.
As of July 2019, Google operated datacenters in 16 locations. Plus, Google Cloud customers were served by 20 cloud regions and 61 availability zones around the world. That kind of investment — and growing footprint — demonstrates their commitment to the platform.
Myth 3. GCP is not enterprise ready

High on the list of things enterprises care about in a cloud platform are security and networking.
As we highlighted above, the very same infrastructure that powers Google Search, YouTube, and more also powers GCP. This means that all the security and networking the company has blazed a trail on is also a key element of GCP.
Adding to the misconception is Google's commitment to open-source technologies such as Kubernetes. This is a commitment some believe is not beneficial to enterprises.
In reality, however, even GCP competitors AWS and Azure have adopted and are heavily supporting the technology on their own platforms.
To learn more about GCP and Google Anthos, contact us today.
You can also continue your research by checking out these other blog posts: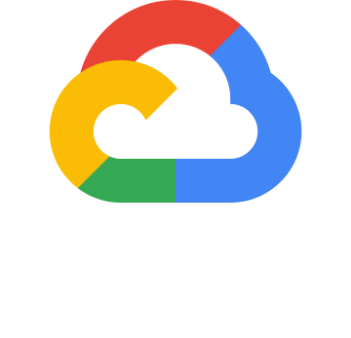 Partner
Whether you are looking to explore an alternative to your existing provider, interested in learning more about GCP's best-in-class security and price-performance characteristics, or already committed to cloud-native application development, Redapt brings the right capabilities to help you get the most out of your Google Cloud investment.
Accelerate Your Cloud Strategy.
Inside this FREE ebook you'll learn:
How to get the most out of your cloud investment
How to close the IT talent gap
How to implement, utilize, and automate cloud services