The sheer number of data storage solutions currently on the market can be overwhelming. Finding what your organization needs — and ignoring what it doesn't — is time-consuming and resource-intensive.
To help narrow the field, we've put together a list of technologies we believe can help enterprises of any size. We've broken this list into three segments: data mobility, Kubernetes, and Artificial Intelligence (AI).
Let's dig in.
Data mobility
Today's business requires on-demand access to data. Your storage options must allow for seamless transfers between data centers, individual field locations, and individual users.
Recommended tech: Dell EMC Isilon OneFS

This offers a feature called CloudPools that gives storage architects the ability to tier their more infrequently accessed data into cloud storage. This reduces costs and allows users to retain data access through established networks and protocols.
Via CloudPools, you can employ an AES-256 encryption algorithm that ensures only encrypted data makes its way across a network to the cloud. You can also compress information before putting it into cloud storage by using block-level compression.
Files can be tied to different pool policies using the following match criteria:
Filename
Path
File type
File attribute
Modified
Accessed
Metadata changed
Created
Size
You can also implement data retention policies that determine how long objects are kept within cloud storage.
Recommended tech: Hammerspace

This is a hybrid cloud control plane that helps organizations avoid the trap of making cloud storage yet another silo to overcome by providing Data as a Solution (DaaS) to applications using existing infrastructure. Data is separated from metadata, allowing information to appear live and available in different areas of the hybrid cloud.
For an organization, this means maintained performance, control, and compliance of all data. Since all application remains at the ready, Hammerspace moves only the data necessary to complete a request, while WAN-optimized global deduplication and depression keep costs at a minimum.
The machine learning engine within Hammerspace's software also adds a layer of intelligence to decision making, enabling continuous optimization of data management between clouds and data centers.
Kubernetes

Kubernetes is an extensible and portable open-source platform used for automating container operations. It is ideal for hosting cloud-native applications because it lets you manage groups of hosts running containers in clusters. These clusters can span public, private, or hybrid cloud resources.
Recommended tech: Dell's EMC VxFlex Ready Nodes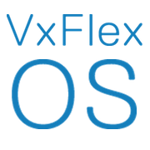 This helps organizations reduce time-to-value for those building a hyper-converged environment with VxFlex OS.
The server nodes are pre-validated, tested, and optimized to deploy any enterprise-ready VsFlex SSD infrastructure. This makes it possible for your company to take advantage of the scalability of the VsFlex OS with a rack-optimized PowerEdge server, reducing the time it takes to plan and deploy new infrastructure.
Dell's EMC VxFlex Ready Nodes also use the Red Hat® OpenShift® Container Platform (OCP), which lets your IT personnel create enterprise-grade Kubernetes environments needed for building, deploying, and managing container-based applications in data centers supporting Red Hat Enterprise Linux.
Recommended tech: Portworx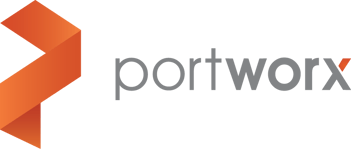 This allows enterprises to quickly deploy applications in a multi-cloud environment by providing the agility to move mission-critical applications housed in containers across multiple cloud environments.
This ability reduces infrastructure costs while ensuring no downtime or data loss during the process. Portworx also reduces the number of containers needed to run multi-node stateful services in a high-performance environment.
Recommended tech: Packet
Packet from Datera is an API-centric cloud infrastructure provider that allows enterprises to have affordable scale-out block storage services that are dynamic enough to handle the shifting workloads of any organization.
Artificial Intelligence
AI has transformed the world's economy in ways we have never before seen. While it has existed since the 1950s, we are only now beginning to realize its full potential. It has become essential to enterprises looking to maintain an edge in today's data-driven environment.
Recommended tech: Dell's EMC Isilon F800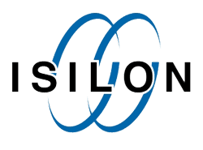 When combined with Dell EMC C4140 PowerEdge Servers and NVIDIA Volta GPUs, this delivers industry-standard benchmarks in deep learning.
With an array of features including low latency, high throughput, and massively parallel IO, the F800's out-of-the-box capabilities include enterprise data protection and resiliency, along with a robust battery of security options to meet any regulatory requirements.
The F800 scales seamlessly between All-Flash, Hybrid, and Archive nodes using SmartPools, which allow clusters to grow as needed and provide them with up to 33 PB of capacity.
Recommended tech: WekaIO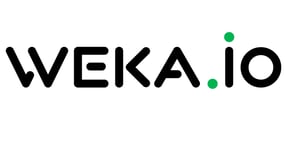 This is a Parallel and Distributed File System that gives organizations an advantage over traditional NAS when it comes to supporting AI operations.
It delivers 11GB bytes per second for each node — 16 times greater throughput than regular NAS, and 10 times higher IOPS over a standard NAS system. This maximizes GPU utilization, providing high IO for exacting AI clusters.
WekaIO also:
Eliminates wasted time and resources within an AI workflow
Provides cloud interoperability and portability to improve performance and collaboration
Gives enterprises advanced data protection, helping with long-term data preservation and growth
Simplifies end-to-end data management with low TCO for breakthrough economies
These technologies are just some of the solutions we recommend for enterprises looking to invest in data storage.
We're always willing to offer our industry expertise on the best solutions that will help your organization achieve its desired goals. You can check out our thoughts around planning for a future-proofed data storage platform by downloading our latest white paper.
Contact us today at (425) 882-0400 if you would like a more in-depth consultation.
Get The Ability To Scale With The Right Data Storage.
In this free whitepaper you'll learn:
How data storage fits into your IT and business strategies
The must-haves of a storage solution
How to align data storage with your business needs