The retail experience has changed dramatically, with retailers everywhere rapidly evolving business and IT strategies to meet changing customer needs.
One of those evolutions is companies moving computing closer to store data sources—also known as the edge. This computing can include everything from point-of-sale and security devices to inventory management systems, and advanced capabilities such as artificial intelligence (AI) that helps dictate display locations.
Mojix, a leading software provider of Item Chain Management solutions to consumer, brand, retail, and industrial enterprises, understands how vital edge computing has become for retailers and their customers. And the company, alongside Redapt, has built a solution powered by Intel and running on Google Cloud's Anthos that is perfect for the quickly evolving retailer.
The power of the Mojix solution is that it offers customers greater portability in their application portfolio. It also allows them to easily deploy applications into the cloud or on premises through a purpose-built, fully optimized Anthos environment. — Matt Huff, Principal and President at Redapt
The Mojix solution, with integration by Redapt, leverages the power and flexibility of Anthos to address the challenges of scaling quickly without sacrificing visibility and security.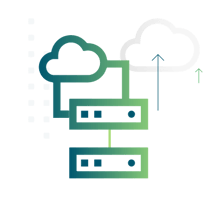 To do this, it leverages the power of Anthos to provide an all-in-one platform that takes the burden off retailers to scale-up internal resources for deploying at the edge.
Mojix also provides end-to-end traceability with item-level visibility across manufacturing, supply chains, and retail operations. The result of this visibility is that it enables product authenticity and transparency to unlock business and operational ROI along the whole item lifecycle.
By utilizing the solution, retailers can:
Centralize how applications and systems are updated and managed
Gain flexibility and quickly put to work insights from their data
Ensure consistency in the deployment of new features and updates to help scale as fast as possible
In addition, the solution is offered as a global SaaS cloud service, which includes rich business APIs for seamless integration and flexible customer engagement to start at any point in the item chain and then quickly expand. That way, no matter where the retailer wants to begin, the solution scales with them.
You can learn more about the Mojix solution, as well as the innovative results from it in action, in the video below.
Fill out the form below to find out if your organization qualifies for 10 free hours of consultation with our multi-cloud operations experts.