Achieving a higher level of performance with cloud workloads gives organizations access to increased efficiency, lower costs, and more streamlined operations. Consistent optimization assists in this process by allowing you to:
Identify underutilized or idle resources in cloud environments
Actively monitor security and compliance
Implement proactive alerting for when cloud spend approaches or
passes a predetermined cost
But, there's a deeper level of optimization that every organization can benefit from. Our new eBook, How to Reduce Cloud Spend and Increase Performance with Hyper Optimization, is a free resource designed to grow your understanding of what it takes to achieve peak performance in the cloud.
Hyper optimization is a more granular form of optimization where the CPUs that power your workloads are thoroughly analyzed. Oftentimes organizations that have been in the cloud for a while end up relying on outdated and underpowered CPUs for their workloads. This means missing out on the efficiency and performance that newer generations of CPUs deliver.
Here's an excerpt illustrating the tremendous leaps that have occurred in Intel CPU Performance:
In 2011, for example, the 2nd generation "Sandy Bridge" CPU had a performance improvement of 11.3% over its predecessor.

The next year, 3rd generation "Ivy Bridge" improved performance by 25-68%. Then, in 2013, the 4th generation "Haswell" improved by an additional 3-8%.

By 2020, the 11th generation "Tiger Lake" had a performance improvement of 19% over the previous generation, and in 2021, the 12th generation "Alder Lake" improved by another 13%.
These leaps between generations allow for greater savings and ongoing cost reduction when you upgrade. But that's only one aspect of hyper optimization and the savings possible. To learn how it works, who it's for, and the role CloudHealth by VMware plays in this process, check out the eBook.
Learn how to increase your organization's efficiency today. How to Reduce Cloud Spend and Increase Performance with Hyper Optimization is available for free download.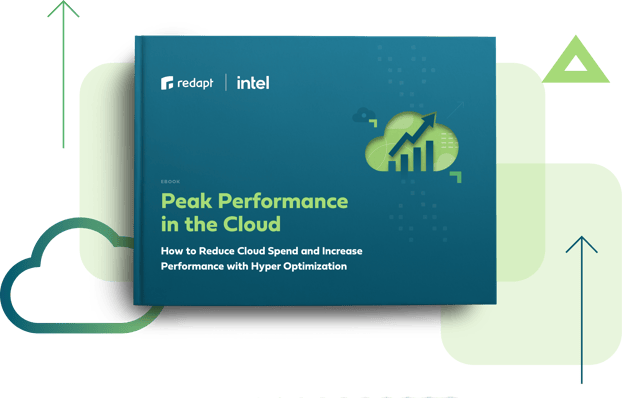 Accelerate Your Cloud Strategy.
Inside this FREE ebook you'll learn:
How to get the most out of your cloud investment
How to close the IT talent gap
How to implement, utilize, and automate cloud services