In the past few years, the major cloud providers have invested in products intended to promote the hybrid cloud approach. Think Google Anthos, Azure Arc, Amazon Elastic Container Service (ECS) Anywhere.
The result of this investment has been a change in how enterprises manage workloads, with enterprises worrying less about where compute happens as they focus more on where data resides for workloads.
This makes sense since data has weight and is both expensive and time-consuming to move. If you're only in one cloud, you only have to park your data there. Spread that data on-premises and in the cloud—or across multiple clouds—and moving data becomes a much more expensive pill to swallow.
Beyond cost savings, utilizing a cloud provider's hybrid products allows for greater flexibility in where workloads happen. Large workloads that require substantial network throughput, for example, can occur on-premises.
They also open the door for enterprises to adopt the edge, since remote locations can be treated as just another cloud provider in your hybrid stack.
Open-source solutions
Another benefit of the hybrid cloud approach is the array of tools available.
As with any platform, each of the major cloud providers—and their hybrid products—have its own strengths and weaknesses, and enterprises looking to avoid any sort of lock-in can instead leverage a number of open-source technologies.
Some solutions we often recommend are Terraform, SUSE Rancher, HashiCorp's toolsets, and Red Hat OpenShift—solutions that are portable, open, and platform agnostic.
Sharing is caring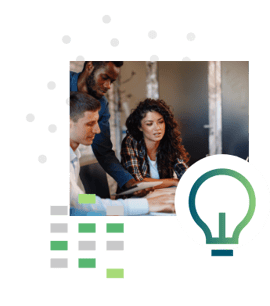 For even greater flexibility, some enterprises are exploring the idea of no copy data sharing via Blockchain.
In this scenario, a ledger of anonymous data is available with levels of applied access. This allows for the sharing and selling of data in a very controlled manner—essentially, companies can leverage each other's data without actually having to lose control of their own data.
No copy data sharing is still in its infancy, at least at the enterprise level. But, when coupled with the speed and flexibility provided by hybrid cloud solutions, it's not hard to imagine that having access to large data lakes they don't need to own will soon become a major focus.
A bright future for hybrid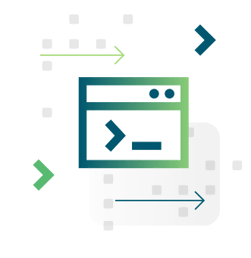 Research firm MarketsandMarkets has forecasted the hybrid cloud market would grow to nearly $100 billion by 2023.
Driving this increase is a desire among enterprises to gain the speed and scale of the cloud while still having flexibility in where, and how, workloads are being managed.
To start your own journey to the hybrid cloud, or to learn more about any of the tools mentioned earlier, reach out to one of our experts.
Fill out the form below to find out if your organization qualifies for 10 free hours of consultation with our data & analytics experts.