CIOs face a diverse array of challenges every single day. It may seem naive to suggest one tool can help overcome them.
Yet, using Artificial Intelligence (AI) to capitalize on existing data can be the solution to the most pressing problems—at least the ones keeping CIOs and leadership up at night.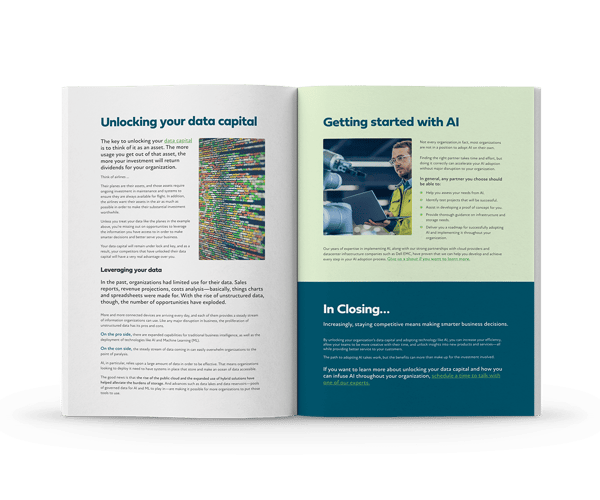 Our newest guide, The CIO's Guide to Leveraging AI to Leap Ahead of the Market, breaks down how innovative organizations can use AI to grow their businesses. In this resource, we explain:
The top five challenges CIOs face
What data capital is—and how top enterprises use it to secure their competitive advantage
How AI and machine learning can unlock data capital
You'll learn the most common ways organizations are already using AI to unlock their data capital: automating data entry, monitoring internal communications, analyzing data for smarter forecasting and decision-making, and using chatbots for customer support.