Solutions
Artificial Intelligence and Machine Learning Solutions
Artificial intelligence (AI) and machine learning (ML) are revolutionizing business. If you don't start adopting them today, you may get left behind tomorrow. But do you have the infrastructure and talent in place to support these technologies?
Integrating AI and ML into your business means creating an enterprise infrastructure that can power them. By taking this step now, you'll be better positioned to unlock new opportunities, make smarter decisions, and stay in front of the competition.
Modernize with AI and ML for increased innovation, decision-making, and customer service.
Let's work together to eliminate common roadblocks, organize your data, and ensure you have an AI and ML technology solution that can take your business to the next level.

Solution
Artificial Intelligence & Machine Learning
Successfully adopt artificial intelligence to unlock insights, discover new revenue streams, and make smarter decisions.
Accelerated AI/ML adoption
Successfully adopt AI/ML capabilities in the cloud or on-premises with a ready-to-use solutions tailored for advanced analytics workloads.
Data science
Get assistance to streamline designing, building, and deploying AI/ML Models.
Actionable insights
Run sophisticated AI/ML models to reveal new opportunities, locate efficiencies, and encourage innovation.
Improved customer service
Utilize AI tools like chatbots and speech recognition to provide faster service to your customers.
Offerings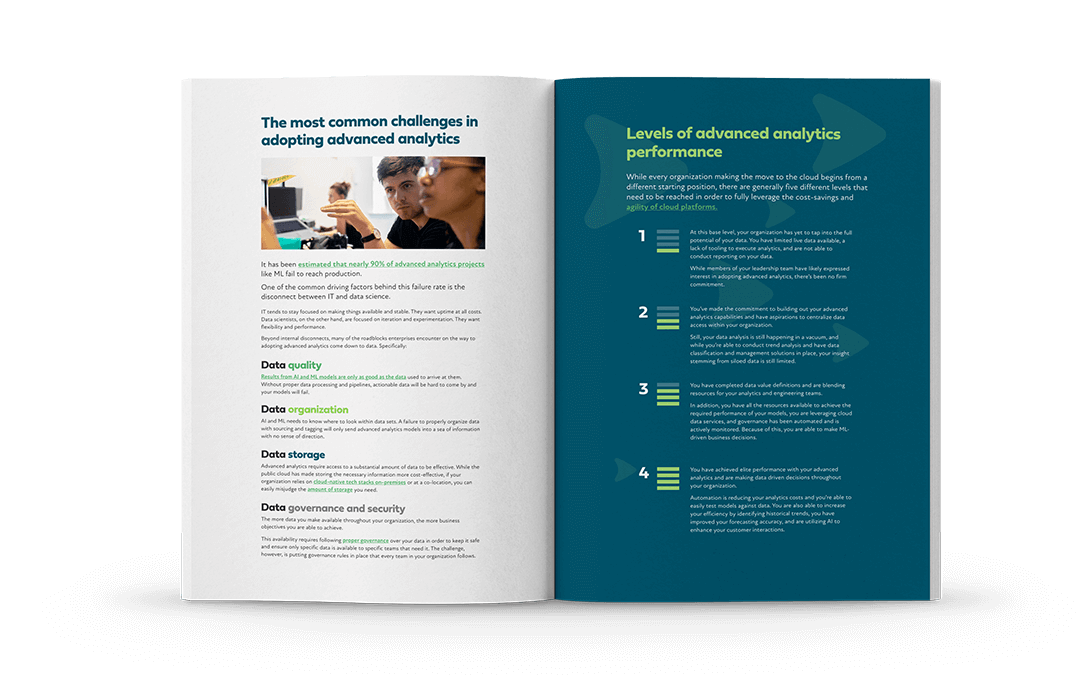 The technology powering AI and ML is changing rapidly. Get up to speed on the needs of these transformative technologies.
AI and ML are here to stay. Companies across all industries are using the technologies to make better predictions about customer behavior, create new products, prevent fraudulent transactions, automate repetitive tasks, and automate chatbot functionality.
Accelerate your business with AI and ML solutions—and the right infrastructure and talent to support them. Read our guide to find out how.
Ready to take the leap toward improving your AI & ML capabilities?
Fill out the form to speak to an AI & ML solutions expert.