The ability to mine a steady flow of information from sources like connected devices, photographs and videos, and social media is providing companies with new insights and opportunities. It's also leading to greater adoption of advanced analytics tools like artificial intelligence (AI) and machine learning (ML).
Before your company can start playing with these tools, however, your first focus needs to be on storage. Specifically, how your organization is going to store and make accessible the vast amount of data necessary for advanced analytics to extract actionable insights.
To help you with this process, here are four of the more popular storage solutions on the market today, along with some pros and cons for each product.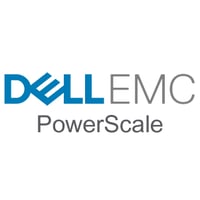 1. Dell EMC PowerScale
Pros: Delivers industry-leading multiprotocol access via a low entry point. It also provides high scalability, performance and capacity optimized options, and cloud tiering.
Cons: PowerScale offers limited visibility into file system performance and analytics. In addition, there are some small file efficiency issues with the platform and, although there is a low entry point, maximizing the use of the platform can be somewhat complex.
Use case customers: media & entertainment, healthcare and genomics, large enterprise file share, AI/ML workloads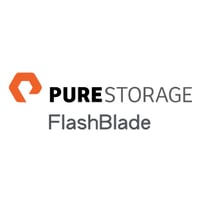 2. Pure Storage FlashBlade
Pros: Key benefits of FlashBlade include simplicity of use, high scalability, and fast and predictable performance.
Cons: The platform is not fit for general purpose file use cases and has limited cloud integration. In addition, while it is simple to use over the long term, there is a high entry point to adopting the platform.
Use case customers: media & entertainment, healthcare, electronic design, AL/ML workloads.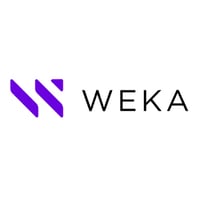 3. WekaFS
Pros: WekaFS can be described as wickedly fast. It allows you to consolidate applications with varying requirements in file sizes, bandwidth, throughput, or latency across files and objects.
Cons: A smaller entrant into the storage solution space, WekaFS has limited support capabilities compared to its larger competitors. Additionally, its all-in-one solution tends to have limited use cases.
Use case customers: HPC, genomics, electronic design, AL/ML workloads.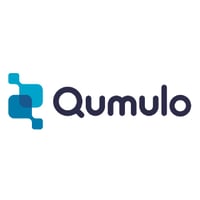 4. Quomolo
Pros: The leading real time file system analytics solution, Qumolo offers high scalability and rapid feature development for the platform. It also provides good hybrid cloud capabilities for users.
Cons: A lack of cloud tiering and no data reduction features somewhat hinder overall performance, and the entry point—like many solutions in this list—can be high.
Use case customers: media & entertainment, large enterprise file share, healthcare.
This is far from a complete list but should at least get you started on the right path to choosing a storage platform.
For more information on leveraging unstructured data in your business, click here to download our FREE guide to Managing and Scaling Your Unstructured Data in a Hybrid Cloud.