DevOps Enablement
DevOps can greatly streamline your development while increasing the scalability and resilience of your applications.
Our team of specialists can assist you in the process of putting DevOps to work throughout your operations.
The Redapt approach
We believe in providing clarity throughout the DevOps enablement process so your team can quickly be brought up to speed. We will:
Develop DevOps Enablement Strategy
Manage Enablement Process
Train Your Team
Oversee Integration of DevOps in Your Workflow
Core services
Redapt consultants and engineers can help you significantly increase your capabilities via DevOps enablement.
DevOps strategy consultation

to walk you through the DevOps enablement process.

DevOps assessment

in partnership with the DevOps Research Institute to bring a scientific approach to solving challenges.

DevOps automation platform integration

to bring your developers quickly up to speed.

CI/CD workflow integration

to accelerate the way your organization deploys code.
Additional resources
Learn more about what Redapt's DevOps enablement services can do for you.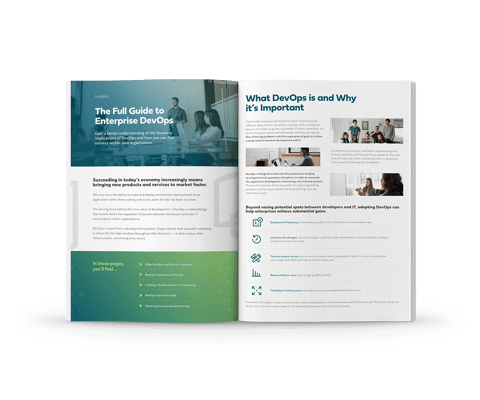 GUIDE
The Full Guide to Enterprise DevOps
DevOps is more than a development practice. Organizations that succeed in adopting it infuse the DevOps mindset throughout their business — in their culture, their infrastructure, and among their teams.
eBook
Unlocking the Potential of Modern Datacenters
By investing in modern datacenters, companies large and small can leverage the power of the cloud to save money, streamline workflow, increase productivity, maximize data capital, and fully transform into a digital enterprise.
Contact us to gain a little more clarity
We love a challenge. Tell us about your needs, goals, and the obstacles in your way. We'll help you find solutions to get past them.
Get in touch directly:
results@redapt.com
(425) 882-0400
Keep up with Redapt
Stay informed on our latest developments, updates, and services. Sign up for our newsletter today.