Insights > Customer Stories
Property management company McKinstry engaged Redapt to digitally transform its customer-facing facilities support, dispatch, and billing system.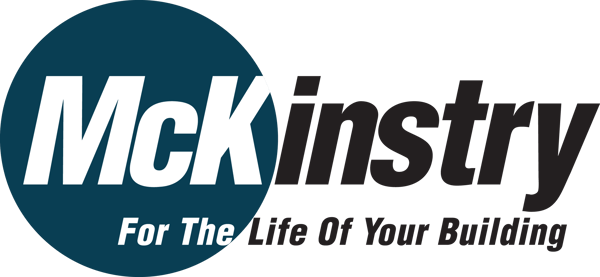 In a nutshell
1
The problem
McKinstry develops, builds, operates, and maintains facilities, managing more than 300 million square feet of facility space. With such a vast footprint, McKinstry was looking to create operational efficiencies and gain greater insights. The goal is to provide world-class service to tenants.
McKinstry is split into two primary groups: commercial and residential property management. These both support tenants via 24x7 call center, addressing any possible need on the property. It could be HVAC or plumbing issues, maintenance requests, emergency repairs or any building need. These are handled by a wide array of vendors across many locations, including, in some cases, McKinstry's own service professionals.
2
The solution
The new building maintenance solution would reduce costs and differentiate customer experience resulting in more service contracts. The customer support teaservice team had a system for managing these requests, but it was 15 years old—and there was an opportunity to reinvent that system leveraging the benefits of the cloud.
3
The outcome
The Redapt team built a serverless work service management solution called InfoCentre, leveraging Microsoft Azure. On the front end, the solution interface is responsive, enabling users to make requests easily via online form. In addition to handling tenant requests, the InfoCentre includes business intelligence reporting capabilites, enabling McKinstry to gain deep understanding of building needs.
Moment of clarity
As a company deeply committed to innovation, McKinstry partnered with Redapt to utilize cutting-edge, cloud-based solutions to develop a streamlined service platform for its tenants.
What the company needed
Redapt and McKinstry dove deep into the overall business needs. Not merely looking to replace the CSM platform, they sought to tie the platform into larger company goals around optimizing the building life cycle: design, build, service.
As a start, the Redapt team envisioned a platform that allowed McKinstry to remotely take on case management of building issues and projects. McKinstry could plan and service tenants, but also leverage the platform to incentivize certain behaviors. More important, taking advantage of the cloud to store the data, they could look more closely and gain insights for property managers.
The solution provides efficiencies in auto-scaling and regional mirroring of data for redundancy and 24-hour operations. No longer using virtual machines means less maintenance, as a SaaS solution.
Our recommendation
Leveraging Azure, the Redapt team built the work order management solution utilizing:
SQL Azure
Azure Native Services/Platform Services
Azure Blobs
Azure Data Factory
Power BI
The end result
McKinstry manages 300 million square feet of facilities, in 28 states—and there are 33,000 active users—who generate more than 1,000 workorders daily—on McKinstry's new, Redapt-built InfoCentre solution.
Through its partnership with Redapt, McKinstry modernized its building maintenance service platform, providing a great user experience for its tenants.
The modernized platform

has increased process efficiencies around issues and resolutions.

With issues prioritized,

customer service requests are handled with more efficiency and less hands-on management.

With new business intelligence reporting capacities,

McKinstry is gaining deeper insights into building and tenant needs.
Contact us to gain a little more clarity
We love a challenge. Tell us about your needs, goals, and the obstacles in your way. We'll help you find solutions to get past them.
Get in touch directly:
results@redapt.com
(425) 882-0400
Keep up with Redapt
Stay informed on our latest developments, updates, and services. Sign up for our newsletter today.