State of the industry
Given the importance of the global marketplace, enterprises increasingly need infrastructure deployed globally. At the same time, there are a number of potential regulatory and logistical requirements that need to be navigated.
COVID-19 has only made navigating these requirements more challenging, since many datacenters continue to be operating under restrictions of the country—and, in some cases, the specific region—where they are located.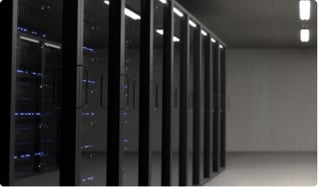 Common challenges
As with the deployment of any new hardware, there are potential pain points throughout the process of geo dispersed infrastructure. Some of the most common ones include supply chain management, hardware assembly and testing, and ensuring new equipment arrives at its location and is successfully installed.
The geo dispersed datacenter solution
By its very nature, deploying new infrastructure to geo dispersed datacenters at scale is challenging.
At Redapt, we have systems in place to efficiently manage every step in the large scale deployment process—from design and equipment procurement, to testing, shipping, and deploying at datacenters worldwide.
Where Redapt + Dell come in
In partnership with Dell, Redapt provides "white glove" service throughout the process of deploying infrastructure to geo dispersed locations. This service includes:
Architecture design of Dell hardware that is best suited for the needs of your organization
Hardware procurement and full supply chain management to accelerate your ROI and time-to-value
Shipping of all equipment to our secure facilities, where it is fully tested and optimized
Global delivery of turnkey datacenter racks, which reduces your need for boots on the ground
Packaging and waste removal from the destination once installation is complete
Geo dispersed datacenter success stories

Deploying Datacenter Infrastructure at Scale for a Major SaaS Provider
To exceed its application performance standards, a publicly traded SaaS client relies on dedicated datacenter infrastructure. To keep pace with global growth, it turned to Redapt for datacenter hardware, rack integration services, and international transportation logistics.
We helped them deploy hundreds of infrastructure racks to datacenters in Europe, Asia, and Australia, which enabled them to:
Deliver production-ready racks
Add visibility into delivery schedules
Detect component failures early
Grasp a clear understanding of international logistics
Getting started with geo dispersed datacenters
Learn about our rack integration services
Let Redapt manage the design, build, and deployment of the datacenter infrastructure you need when and where you need it. That way, you can stay focused on creating better products and services for your customers.
Ready to get started?
Schedule some time with one of our rack integration experts to learn more about how we can help you with your geo dispersed datacenter needs.
Contact us to gain a little more clarity
We love a challenge. Tell us about your needs, goals, and the obstacles in your way. We'll help you find solutions to get past them.
Get in touch directly:
results@redapt.com
(425) 882-0400
Keep up with Redapt
Stay informed on our latest developments, updates, and services. Sign up for our newsletter today.