Data Estate PoV Leveraging TimeXtender Package
Accelerate your analytics capabilities for a competitive edge.
Why Redapt?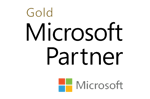 As a Microsoft Gold Partner with over 20 years in the tech space, Redapt is capable of assisting enterprises in every aspect of data management and analytics, including how best to capture, categorize, secure, and leverage the data that is vital to your business.
Our extensive managed analytics services capabilities are highly adaptable to your organization's unique needs, and we will manage the design, production, and quality control of your environment at any scale you require.
Outcomes
Modernized reporting ecosystem

Unlock insights faster and position your organization to quickly adopt advanced analytics tools like artificial intelligence (AI).

Future-proof platform

Enjoy a fully implemented, modern data estate optimized for advanced analytics that fully leverages the Azure data stack.

Streamlined analytics

Reduce the time it takes to unlock insights by leveraging the automation power of TimeXtender for an optimized reporting pathway, from source to visualization.
Package overview
Reporting ecosystem assessment

We will take a holistic look at your current reporting processes and recommend areas and changes where improvement will be possible, from source ingestion all the way to visualizations and KPIs.

TimeXtender installation

We will fully install and implement TimeXtender to accelerate the way you build new data estates in Azure, modernize your existing data estates, and prepare your data for AI from a single platform.

Proof-of-concept

Working with your teams, we will identify potential use cases and conduct B modeling to help you hit the ground running with your new reporting ecosystem.