Video
How to manage large-scale rack integration
A solid rack integration process is key to achieving infrastructure goals on-time, on-budget, and with high-quality.
Our technology partners
Creating best-in-class solutions takes best-in-class partnerships.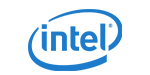 Keep innovating while we manage integration
Redapt's experience and approach ensure you'll meet your infrastructure objectives while minimizing your effort.
Meet your business needs with a fully-designed, customized infrastructure
Our advanced engineering services will value-engineer a cost-effective datacenter infrastructure with the performance you need to run your applications and scale your workloads.
Customized compute nodes
Advanced software defined datacenter networks
Next-generation storage architecture
AI & ML infrastructure
BIOS and Firmware Specifications
Maximize time savings by offloading supply chain oversight and management
We will oversee every step of sourcing, purchasing, and quality control of hardware so you don't have to worry about managing your own supply chain.
Procurement and management handled by Redapt
All hardware shipped to our secure facilities
Complete testing of hardware and components
Deployment of ready-to-use servers or full racks to your datacenters
Minimize overhead by using Redapt facilities and specialized teams for the integration process
Avoid the need for highly skilled technical talent and an integration facility by having Redapt handle your system integration.
Racking of physical infrastructure
Network and Power Cable installation
Automated system configuration, component testing, and validation process
Quality assurance
Improve internal team efficiency and avoid logistical issues
Avoid unnecessary travel for your IT staff. Our logistics teams will ensure your infrastructure is delivered to your datacenters safely and efficiently. Including:
Packaging of your hardware and components
Scheduling and tracking
Unpacking at datacenter and removal of packaging
Delivery to domestic and international locations
Gain optimal transparency and peace-of-mind with end-to-end project management
Maintain the right level of visibility through regular status updates on your datacenter infrastructure and when it will be ready for production. Our team manages the entire process—from design to delivery—so you can focus on more important matters.
How and why companies are successfully building and deploying their own infrastructure.
Ready to get started with Rack Integration?
Get connected with our team of experts today to discuss your infrastructure needs.
Contact us to gain a little more clarity
We love a challenge. Tell us about your needs, goals, and the obstacles in your way. We'll help you find solutions to get past them.
Get in touch directly:
results@redapt.com
(425) 882-0400
Keep up with Redapt
Stay informed on our latest developments, updates, and services. Sign up for our newsletter today.