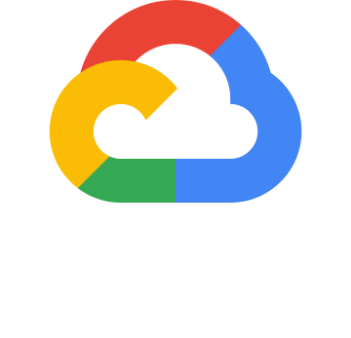 Google Cloud
and Redapt
As a Premier Partner, we help enterprises leverage Google Cloud to deliver modern infrastructure, applications, and data solutions.
A strong partnership
Due to our long history of serving tech progressive enterprises, Google Cloud is a perfect complement to our portfolio of capabilities.
Through practical experience, our team of experts brings the technical breadth and depth to help you find a clear path to migrating to Google Cloud.
Whether you are looking to explore an alternative to your existing provider, interested in learning more about GCP's best-in-class security and price performance characteristics, or already committed to cloud-native application development, Redapt brings the right capabilities to help you get the most out of your Google Cloud investment.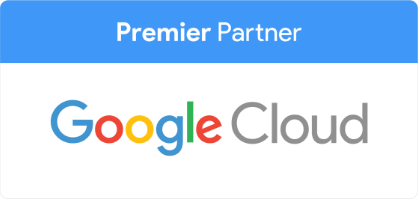 Success Stories
Smarter Data Informed Decisions
This is how we utilized our Rapid Data Platform Modernization program to help a major CPA and business advisory firm gain greater insight into its vendors.
Helping eCommerce Company Lulus Scale Better, Faster, and Cheaper
When Lulus achieved a scale that was leading to runaway costs, they partnered with us to move their eCommerce platform to the Google Cloud Platform.
Using Data to Intelligently Aquire New Customers and Guide Them to Successful Outcomes
Looking to expand its expertise in the world of crytocurrencies, New Alchemy seized the opportunity to make intelligent use of data to better advise customers. Gaining a deeper understanding of proprietary and external data streams enabled the New Alchemy team to be predictive about Initial Coin Offerings (ICO) success.
Additional resources
Increase your cloud expertise.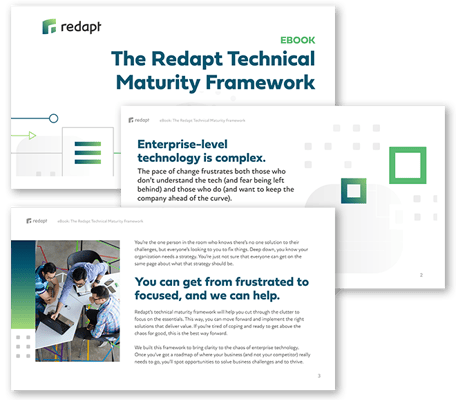 Ebook
Bring Clarity to the Chaos of Enterprise Technology
Enterprise technology is complex. But it doesn't have to be.
This eBook, The Redapt Technical Maturity Framework, helps you understand:
What a technical maturity model is and why you should even worry about it in the first place
What a technical maturity framework is and how it can help your business innovate faster
How to apply the framework to your business as efficiently as possible
Examples of how the maturity framework helped enterprises scale better, faster.
Contact us to gain clarity with Google Cloud

Keep up with Redapt
Stay informed on our latest developments, updates, and services. Sign up for our newsletter today.